Luxury Home Interior in Palm Beach
Take advantage of the extensive experience Decorators Unlimited offers. We are ready to provide the best luxury home interior solutions. Helping clients transform old and outdated spaces into something that matches their lifestyle and provides increased functionality. An update, remodel, or redesign can breathe new life into a home and improve lifestyles in unbelievable ways.
To learn more about our luxury home interior options, please call 561-625-3000. There, a caring team member can answer questions you may have and can discuss your needs in more detail. If you would prefer to send us a message instead, please fill out the form found on this page, and we will contact you as soon as possible.
Palm Beach Luxury Home Interior Design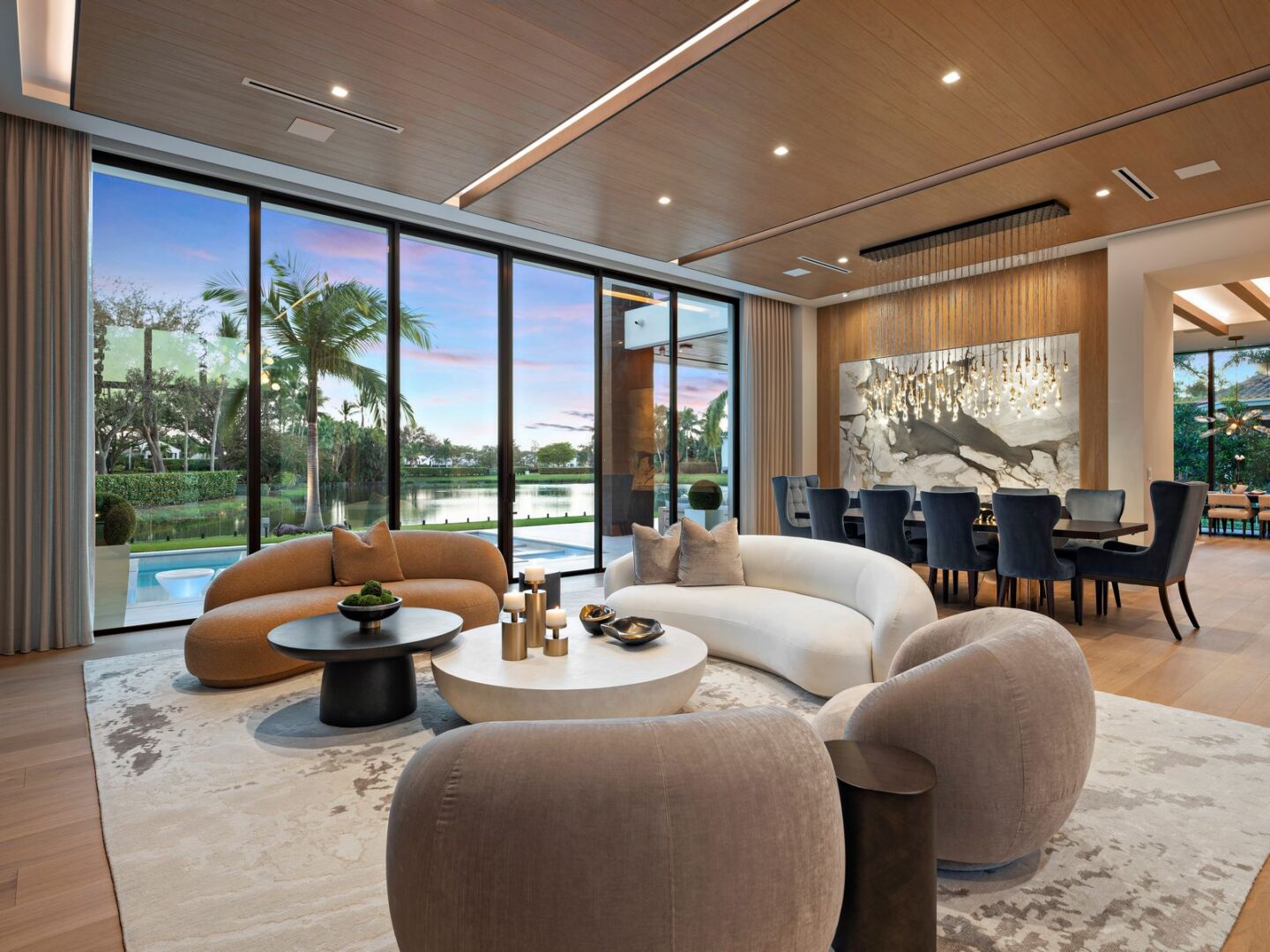 The process of re-imagining your home begins with a comprehensive meeting with our team. Where lifestyle needs and design aesthetic are discussed and defined. Then, the designer will transform that vision into a presentation of concepts and ideas. Which are represented in a 3D render of the various concepts. Clients can review these options and make updates as desired. Once a design is selected, our billing department will generate proposals for client approval. Upon approval, we place the orders. All items are received and safely stored within our warehouse facility until the project is at the point of installation.
Luxury Home Interior Furnishing
Decorators Unlimited makes it simple to find and choose the perfect furnishings for your new luxury home interior design. Our designers have access to an extensive selection of furniture, accessories, artwork, and lighting. Choosing from complete collections to individually complimentary pieces that accentuate the taste and lifestyle of the client.
For more information, please call 561-625-3000 and speak with one of our representatives. They can answer questions you may have regarding our luxury home services. You can also send us a message by filling out the form found on this page, and we will contact you shortly.