Interior Design in Jupiter
Whether you are looking to renew an old space within your home or business, or create a brand-new experience, Decorators Unlimited is ready to help. Our interior design team comprises twenty-plus interior designers. Who are ready to help you envision, plan, and bring your ideas to life. Trust in our over 36 years of experience in providing customers with unbelievable results. Contact us today!
For more information regarding our interior design options, please call 561-625-3000. There, you can speak with one of our knowledgeable team members who can answer your questions and can discuss your needs in more detail. Or send us a message by filling out the form found on this page, and we will contact you as soon as possible.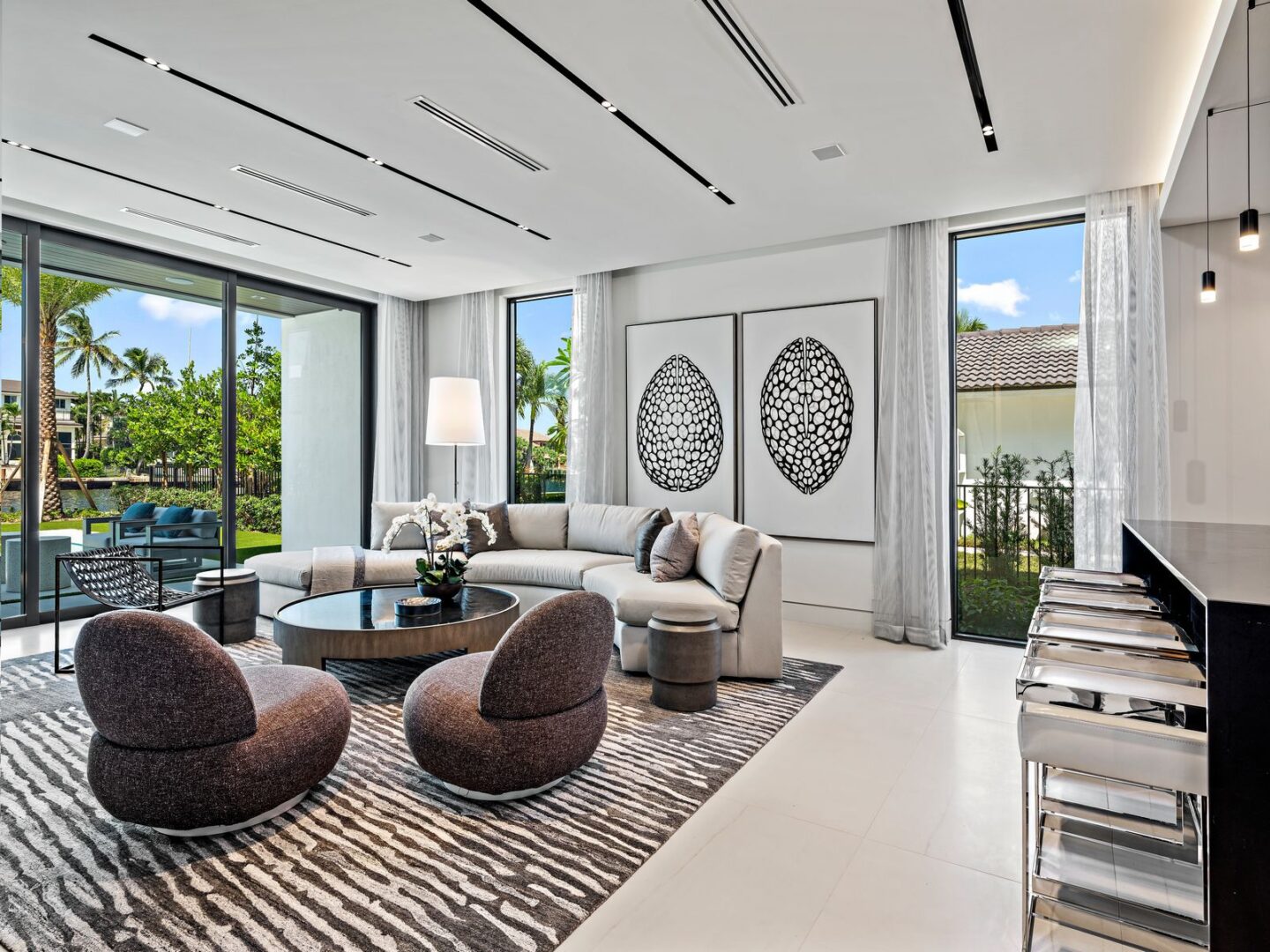 Jupiter Unique Interior Design
Every project begins with a meeting with our designers. This is done in person, by phone, or via video conference. This is the time where the client and our designers work together to define design aesthetics and individual lifestyle needs. The designer takes this information and translates that into a presentation of concepts, ideas, and designs. Including furniture, fabrics, lighting, wallcoverings, interior details, material finishes, and inspirational images for consideration. This process ensures the client can personalize each aspect of their new space while benefiting from our extensive design expertise.
Hassle Free Interior Design in Jupiter
Working with us is simple. We handle everything between the first meeting to the installation and completion of the new space. After a design has been selected and the client has approved proposals. We place orders and all items are safely stored in our warehouse until the project is ready for delivery and installation.
To learn more, please call 561-625-3000 and speak with one of our representatives. They can provide more information about our interior design capabilities and can answer questions you may have. If you would prefer to send us a message, please fill out the form found on this page, and we will contact you shortly.