Bathroom Design in Palm Beach
Decorators Unlimited has served clients for over 35 years. Featuring professional design, construction, and gorgeous interior design solutions, our bathroom design services can reshape the space into something that matches your vision. And as a licensed contractor, we coordinate and supervise all aspects of the construction process resulting in a bathroom that matches your vision, needs, and aesthetic.
To learn more, please call 561-625-3000, and one of our experienced team members will answer questions you may have and can provide more information regarding our capabilities. If you prefer to send us a message instead, please fill out the form on this page, and we will contact you as soon as possible.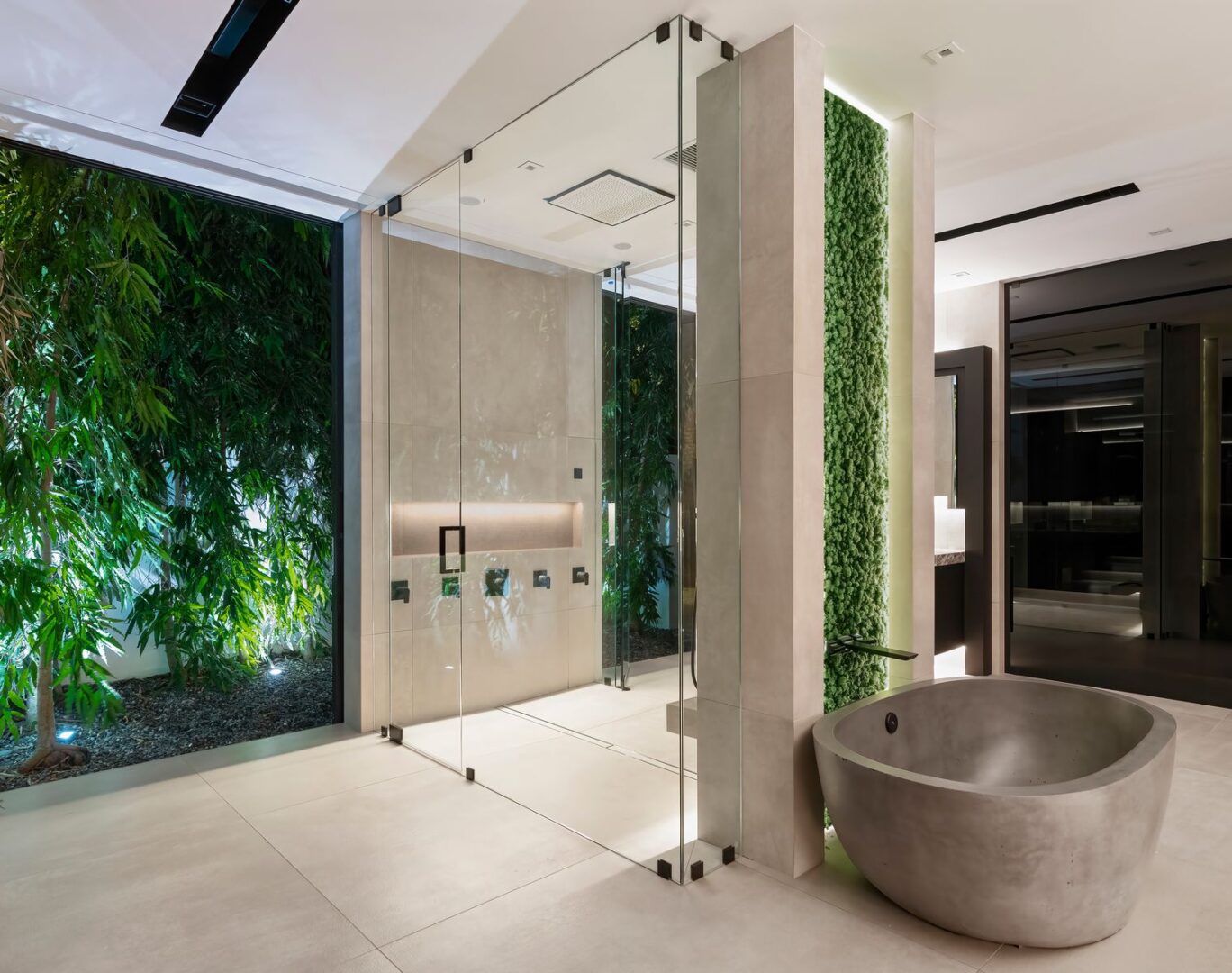 Palm Beach Unique Bathroom Design
It is our goal to provide the best results and exceed our clients' expectations. Each project begins with a meeting between our designers and the client. Meeting in person, by phone, or via video conference. Where lifestyle needs and design aesthetics are collaboratively defined. The designer then translates that vision into a presentation of ideas and concepts for consideration. This includes lighting, interior details, material finishes, furnishing, and wallcoverings for the bathroom design.
Luxury Bathroom Design in Palm Beach
Through our services, we can transform a bathroom into an experience. With the perfect lighting, floors, and everything from convenience to comfort. Enhancing the space to provide everything you need and more. Turning each part of your home or office into something that is not only functional, but gorgeous. Benefit from our extensive experience and expertise to bring your dream home into a reality.
For more information, please call 561-625-3000 and speak with one of our representatives. They will be available to provide more details about our bathroom design and can answer your questions. You can also send us a message by filling out the form found on this page, and we will contact you shortly.