Where are you from originally?
I was a country girl! I am from a very small farm town in Indiana called North Vernon. I lived there during my childhood and attended college at Ball State University in Muncie, Indiana. While in college, I entered the exchange program, which enabled me to study abroad. My time throughout Europe was life-changing and opened my eyes to the arts, history, architecture, and different cultures and traditions.
How did you get started in interior design?
It was my original major. However, my first class at Ball State University was an art class. Everyone was a talented artist, creating beautiful watercolors, and I told myself I could never do this. So, I switched my major to fashion merchandising since it also incorporates design, textiles, color theory, and forecasting upcoming trends. Years later, I realized interior design was my true passion, so I returned to school to earn my degree in interior design.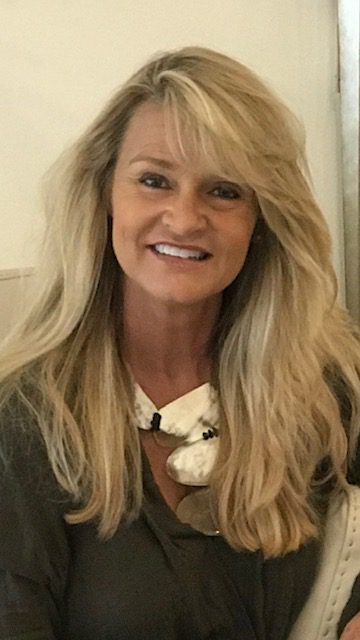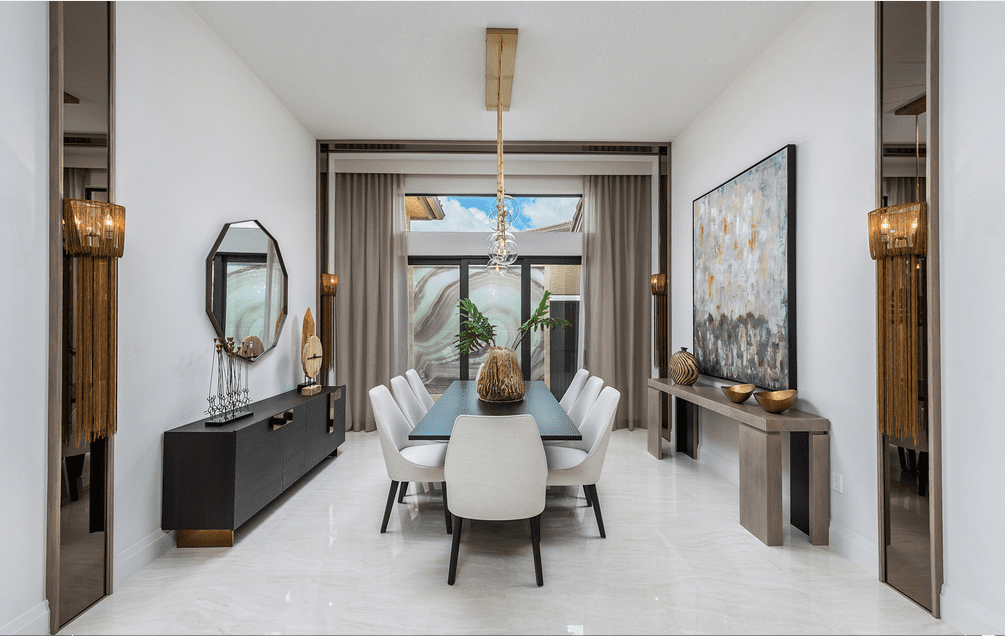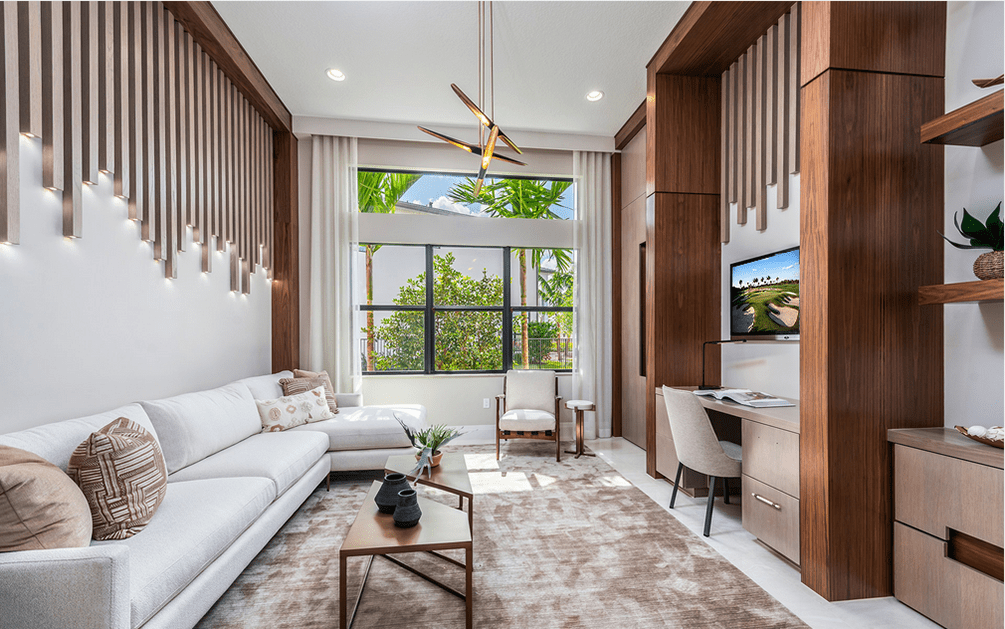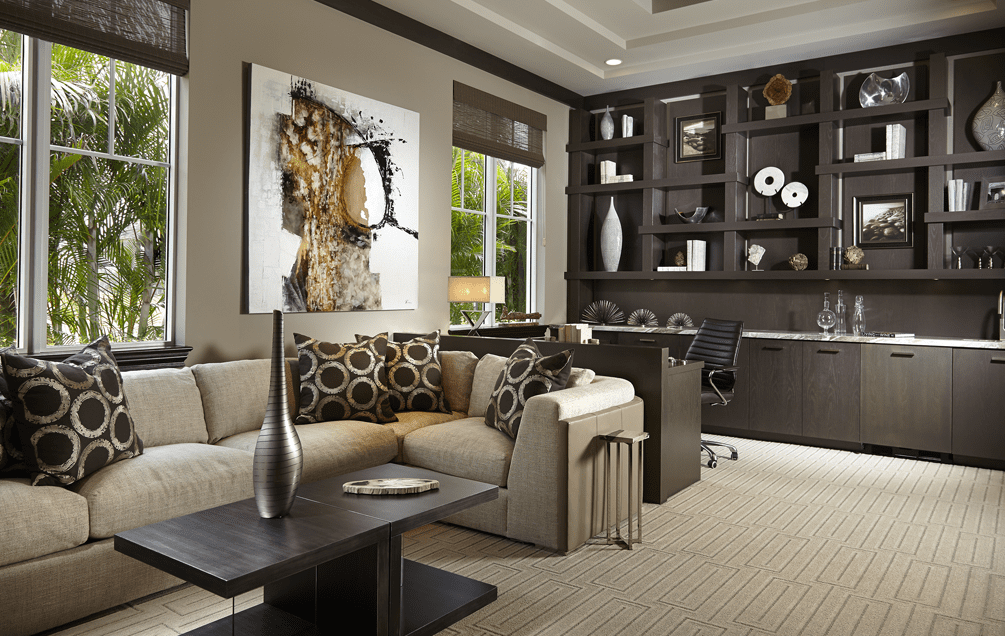 Where do you gain inspiration from?
I truly love interiors that evoke a feeling of organic soulfulness. handmade sculpturalporate elements from nature with texture and sculptural handmade objects from around the world with an ethnic or tribal flair. I feel like this adds depth and tactile interest and a sense of history and uniqueness to a space. I am also drawn to furniture pieces with sculptural organic quality to them. I was a flight attendant for several years and fortunate enough to travel the world, so I have several cherished pieces from my travels in my home which have meaning to me. After all, I think that is, in essence, what makes a home truly feel like "home." The best compliment to me is when a client tells me they love how their home reflects their personal taste and is a true reflection of their lifestyle. After all, we all need a serene sanctuary to retreat to after our hectic work days, right? And what an honor to be able to provide this for my clients! So in conclusion, I guess you can say I am inspired by nature and travel. My personal style is like a walk on the beach in Malibu – landscape and mountains, highs and lows, textures and layers – all found in the beach, sand, trees, sky, and the sunset. Neutral palettes with a major emphasis on texture with a casual earthy vibe are what I am personally drawn to.
Where did your love for interior design come from?
My mother. When I was a little girl, we lived in a very small town, and my grandfather lived in another small town right next to ours. In his town, an older lady had a tiny store filled with wicker baskets. Every time we visited, we would go to her shop and select a wicker basket to add to the collection at home. There was also an antique shop on top of a gas station that we enjoyed visiting. The shop didn't house furniture but had collections of all types of antique etched and handblown glass, which I still cherish. We would spend hours arranging these accessories and rearranging furniture.
How did you get started working for DU?
I went back to school to get a second degree in interior design and was actively looking for a position in the field. I think I found an ad, maybe? It was so long ago I don't even remember how you looked for jobs back then. I dropped off a resume at DU, and here we are years later!
What project has been most challenging?
I honestly haven't had any nightmare projects. Fortunately, my clients have all been great and a pleasure to work with. But I would say the most challenging aspect of any project is when a couple has different design aesthetics and finding a middle ground to please both of them.
What advice do you give your clients when you are working with them?
A picture speaks a thousand words and is an invaluable way of communicating. Sometimes people will say, "My style is very modern, I'm very modern," and then you ask for pictures, and their style is more elegant and transitional rather than modern. I encourage them to give me as much information as possible regarding their lifestyle and how they want to use their space.
What is your favorite project you have ever worked on?
The last few models I did for GL Homes reflect my personal take on things. I was extremely happy with the way they came out. They were neutral, tone-on-tone color schemes with warm, inviting accents. I incorporated some ethnic and tribal accents, giving room for interest and soul.
If you designed your dream home, what is one thing you would need to have in it?
I find the setting very important and would love to have a cozy, inviting veranda with a fireplace, pool, and a large banyan tree. A beautiful outdoor space where I can be in tune with nature is a must. And of course, Who doesn't want a beautifully organized "Sex In the City Closet?"
When you are not designing, what are you doing?
I am spending time with my husband, daughter, and dogs! I enjoy walks on the beach, and I take my daughter's Pilates, spin, and barre classes at the gym on a routine basis. We also frequent flea markets and enjoy thrift/antique shopping, too! The Marche' aux Puces Flea market in Paris is on my Bucket list.
Written By: Caitlin Kader