Interior Decorators in Jupiter
Looking for interior decorators in Jupiter? Well, your search ends here.
But first, what does an interior decorator do?
An interior decorator takes a space and makes it beautiful while meeting the design aesthetic of the client. This differs slightly from an interior designer. Who coordinates all the enhancement portions of construction, setting the stage for interior decorators.
Now, while there are many choices for interior design, there is only one that can provide comprehensive services. Decorators Unlimited offers luxury interior design, decoration, and construction services in Jupiter. Work with us and experience the best customer service in the industry. Not to mention gorgeous results.
If you would like to learn more about our interior decorators, please call 561-625-3000. There, one of our knowledgeable associates can discuss your needs and answer questions. You can also send us a message by filling out the form found on this page, and we will contact you shortly.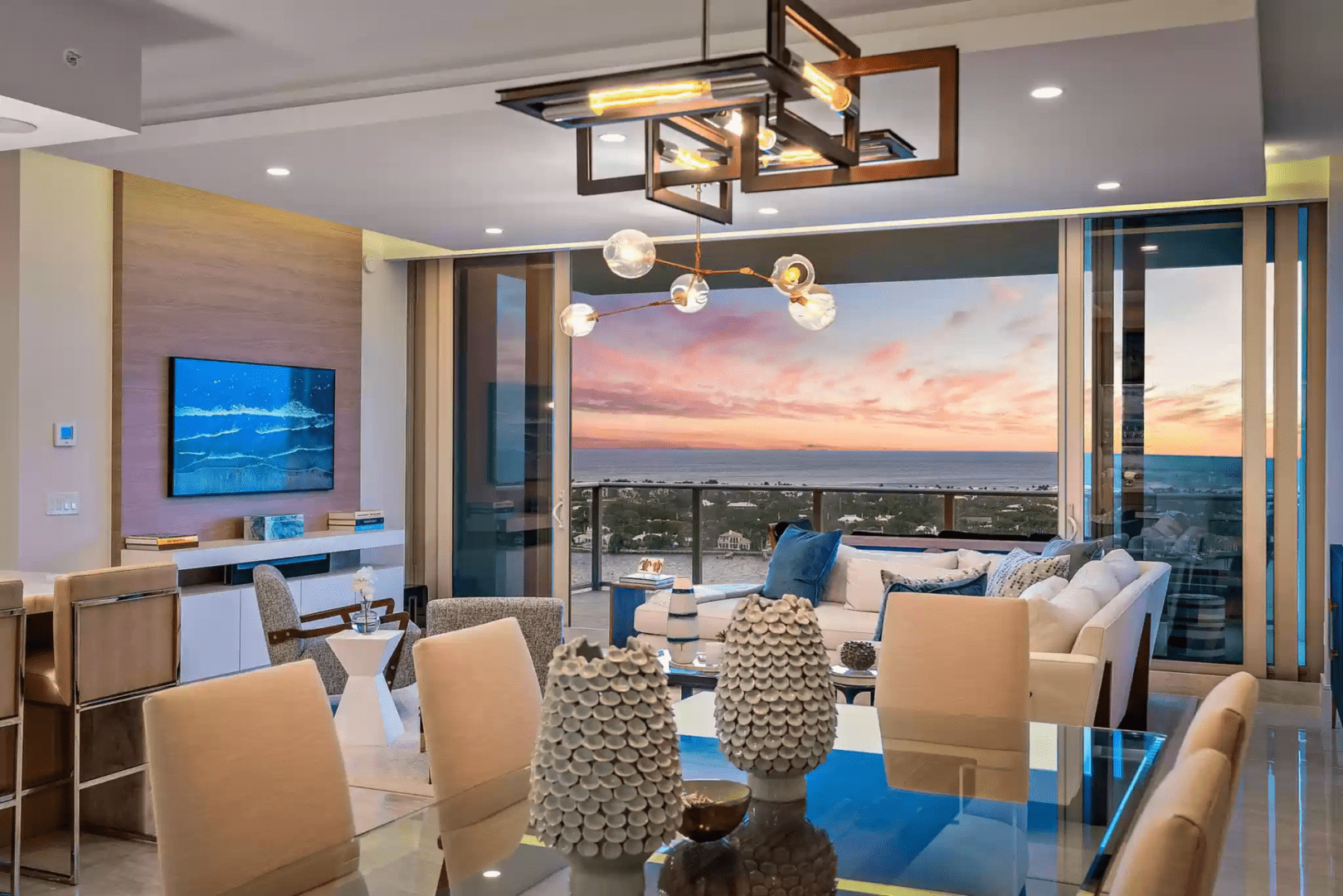 Dedicated Interior Decorators and Designers
Every person has a unique taste and style. And part of our approach includes getting to know our client. To create something comfortable, gorgeous, functional, and truly unique. And we make working with us simple. We handle and coordinate every aspect of the project, simply delivering updates and a flawless result. While every client has different needs, our process follows the same pattern.
We start with a meeting, in-person, over the phone, or via video conference. Where we collaboratively define lifestyle needs and design aesthetics.
Our interior decorators prepare a presentation of concepts and ideas after the meeting. We also generate a 3D depiction of essential project details. Clients can view each concept, including furniture, lighting, wallcoverings, and materials.
Once the client finalizes a decision, we generate proposals and submit them for approval. Following approval, we place the orders, and we securely store all items within our three-story warehouse.
Our team then goes on-site and brings the client's vision into a reality. Completing any construction and installation.
The last step of the process is a final walkthrough. Where we accompany the client through their new, gorgeous space.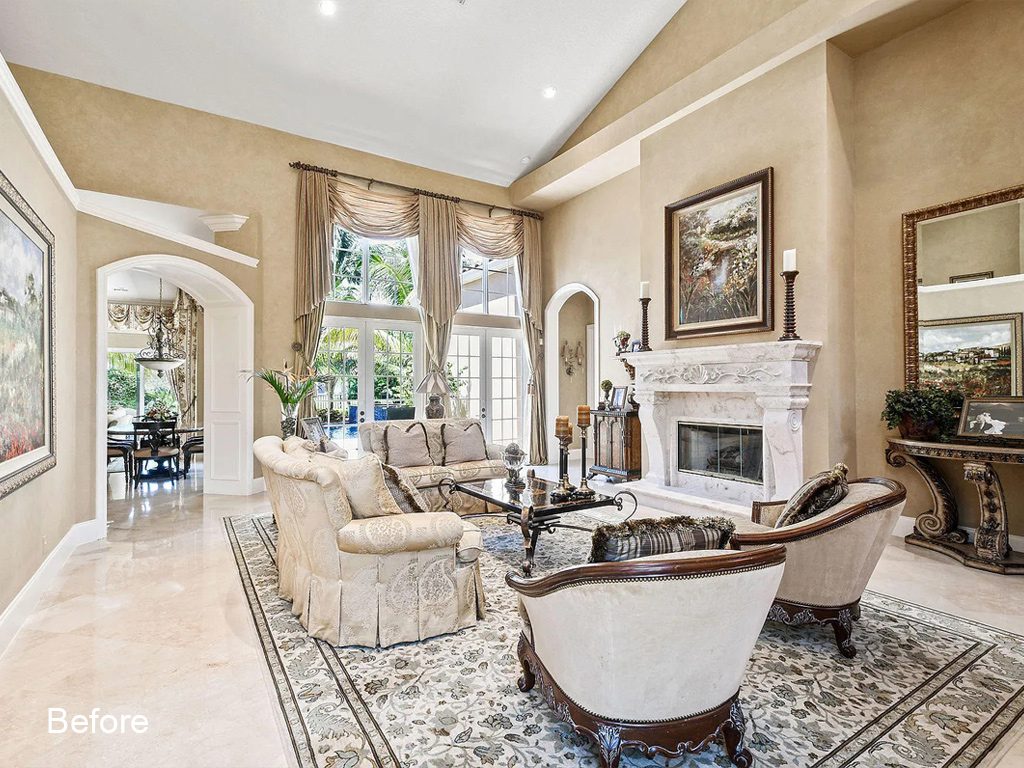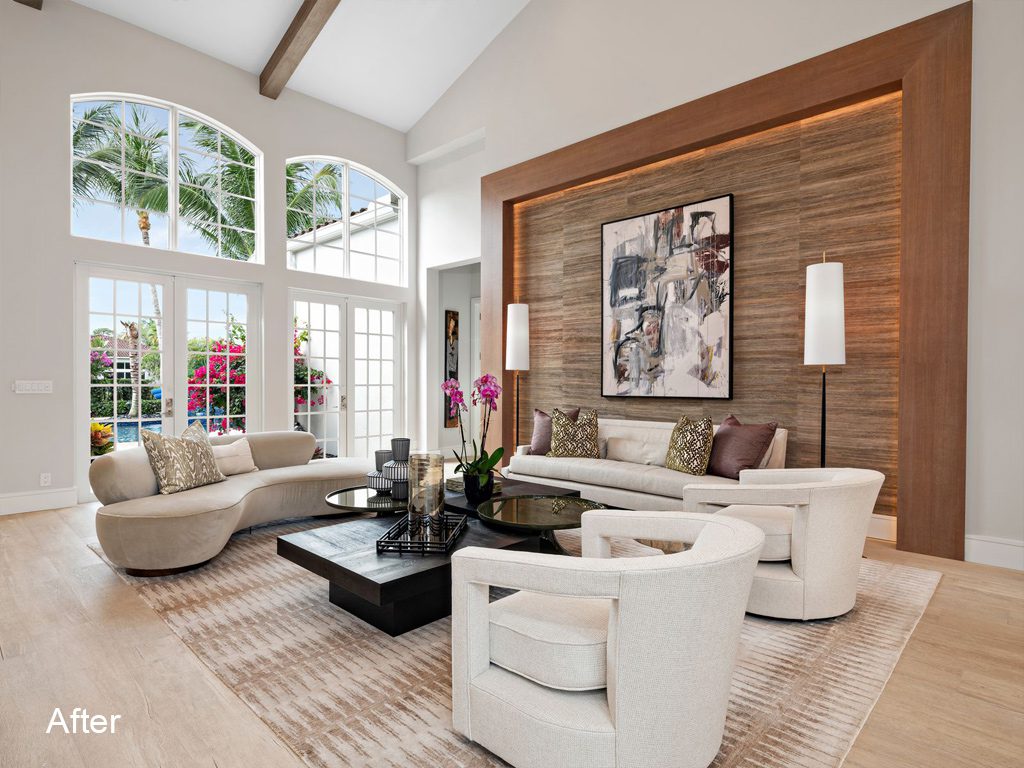 Jupiter's Best Interior Decorators
What makes us the best is simple. We provide the best solutions available. From the beginning of a project, we work closely with our client to provide complete solutions. Handling every aspect of the project, coordinating, and supervising any construction, deliveries, and installation.
Our streamlined process provides the client with the convenience of a single point of contact. Simplifying communication and centralizing the client's needs to one person. Rather than dealing with whole separate departments.
To learn more, please call 561-625-3000 and speak with one of our team members. They will be available to provide more details about our interior decorators and capabilities in Jupiter. Or send us a message by filling out the form found on this page, and we will reach out soon.
Decorators Unlimited has been serving clients worldwide since 1985. Proudly providing luxury design services to wherever you call home. Since opening our doors, our mission has stayed the same. To create beautiful interiors that exceed our client's expectations. Because of this dedication and exceptional team, we have received hundreds of accolades and awards across the industry.
Our headquarters in South Florida houses our team of over 90 employees. Which includes over 20 interior designers, a two-story design library, construction, CAD, purchasing departments, our three-story warehouse, delivery fleet, and boutique. Delivering complete solutions from inception to completion.
Starting your project with Decorators Unlimited begins with calling 561-625-3000. Where one of our representatives will be available. They can answer questions about our interior decorators and can discuss our capabilities in more detail. To send us a message instead, please fill out the form found on this page, and we will contact you as soon as possible.