Interior Decorator in Boca Raton
You have just found the best interior decorator in Boca Raton. Decorators Unlimited is ready, and excited, to help you take your vision and bring it into reality. Just like every person is unique, we recognize that every project is unique. And we provide tailored customer service every step of the way. Providing clients with the best customer experience and flawless results.
While the specifics of each project will be different, a simple overview of the process includes:
Discovery Meeting—Our team meets with the client in-person, over the phone, or via video conference. Here ideas and concepts are discussed, and we collaboratively define design aesthetics and lifestyle needs.
3D Modeling—With computer-aided design (CAD), we generate 3D depictions of essential project details.
Presentation—We take our client's ideas, combine them with our design expertise to create a presentation of design concepts. Where the client can see furniture options, lighting, wallcoverings, and more.
Proposals—When the client finalizes their decision, we generate proposals for approval.
Purchasing—With approved proposals, we place orders and securely store items within our three-story warehouse.
Construction—Our team works diligently to transform the space into the client's vision.
Final Walkthrough—We join the client and showcase their new space.
To learn more, please call 561-625-3000 and speak with one of our associates. They can discuss our interior decorator services in more detail and can answer your questions. If you would prefer to send us a message, please fill out the form found on this page, and we will contact you shortly.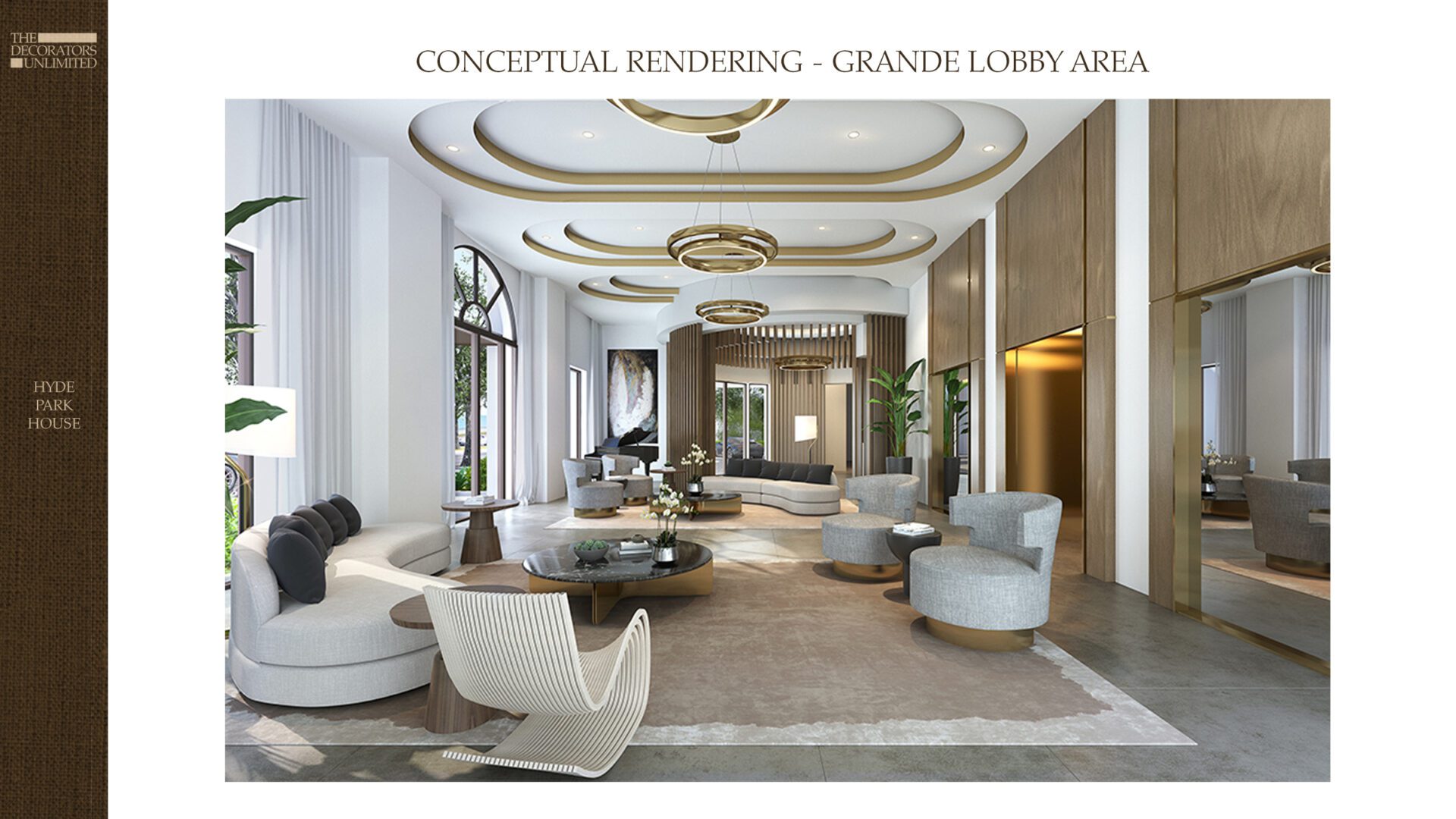 A Simple Mission, Backed by Experience
For over 38 years, Decorators Unlimited has maintained a simple mission. To create beautiful interiors that exceed our client's expectations. It is the foundation on which we continue to operate to this day. We treat each client with the same professionalism and commitment to service. Resulting in an unmatched customer experience and the perfect results.
Decorators Unlimited serves clients around the globe. From the snowcapped mountains of Colorado to the Cayman Islands, and all the way back to Boca Raton. We proudly provide our interior decorator expertise to wherever you call home. And we are excited to see what we can create together.
Unique Interior Decorator and Designer
Part of what makes us leaders in the industry is our wealth of resources. Like our two-story design library and in-depth knowledge of innovative materials and trends. Allowing our team to create showpieces in any design style. Some of our style options include transitional, coastal, contemporary, and classic.
Providing clients with comprehensive options when creating an ideal space.
You can learn more about our interior decorator solutions by calling 561-625-3000 and speaking with one of our representatives. They can discuss your goals in more detail and can answer questions you may have. Or send us a message by filling out the form found on this page, and we will contact you as soon as possible.
Design, Construction, & More
As a licensed general contractor, we eliminate the need for finding and working with third-party builders. We specialize in private residences and remodeling commercial spaces. Coordinating and supervising every aspect of the construction process.
With our full-service approach, we streamline the entire process and provide the convenience of a single point of contact from conception to completion. Maintaining simple, open communication with the client every step of the way.
Choose Boca Raton's Best Interior Decorator
Call 561-625-3000 to start your project. There, one of our team members will be available. They can discuss project details and provide more information about our interior decorator options. You can also send us a message by filling out the form found on this page, and we will reach out soon.