Home Interior in Wellington
Take advantage of our home interior design and elevate the style and aesthetics of your home. We are ready to ensure that your space becomes a place that you can look forward to using. Bringing in design elements that line up with your lifestyle needs and paired with inspired design choices. Making your home a dream vision turned into reality.
If you would like to learn more, please call 561-625-3000 and speak with one of our team members. They can discuss your needs in more detail and can provide more information about our home interior services. To send us a message instead, please fill out the form found on this page, and we will contact you shortly.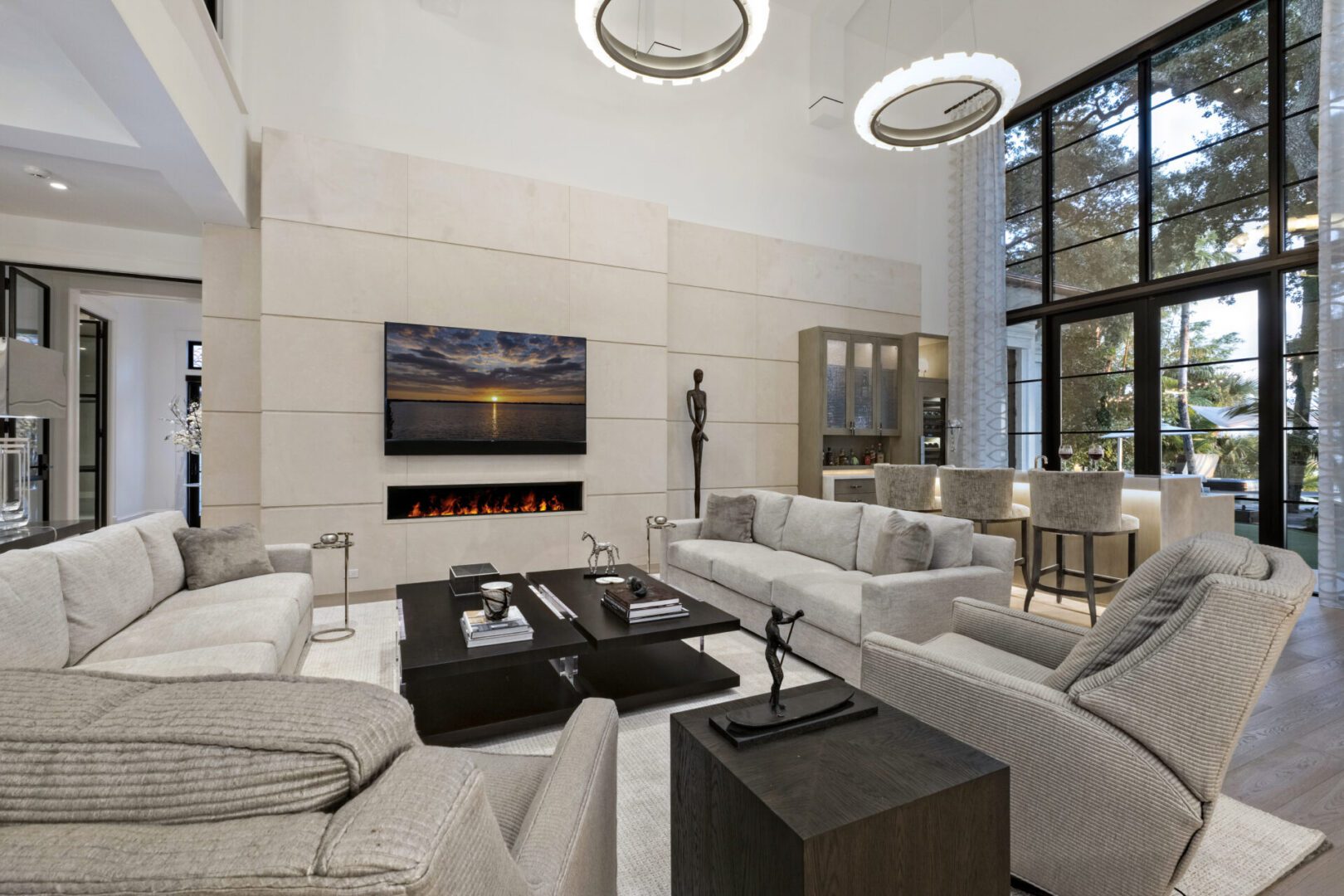 Wellington Home Interior Design
Each project begins in the same way. A meeting, call, or video conference between our client and design team. Where they discuss all ideas, requirements, and needs of the project. Our designer then takes this vision and translates it into concepts and design ideas for the space. Including furniture, lighting, textures, wallcoverings, fabrics, and more. Clients will be able to easily visualize the designs through rendered 3D depictions. Ensuring complete understanding and flawless results.
Home Interior Renovation in Wellington
Decorators Unlimited is a licensed general contractor. We specialize in remodeling private residences and commercial spaces. Coordinating and supervising all aspects of the construction process. And with a streamlined full-service process, you have the convenience of having one point of contact from the beginning of the project to its completion. Helping us ensure that we not only meet but exceed our clients' expectations.
For more information regarding our home interior services, please call 561-625-3000. There, one of our associates will be available to answer questions you may have. You can also send us a message by filling out the form found on this page, and we will contact you as soon as possible.