International Design Services
Although we call South Florida home, our team of designers has completed numerous projects around the globe, including the Cayman Islands.
"Best Single Residential Property in the World"
The Decorators Unlimited is proud to have provided interior design services to Sun Serenity, winner of the prestigious 2017 International Property Development Award for Best Single Residential Property in the World. The International Property Awards celebrate the highest level of achievement by companies operating in all sectors of the property and real estate industry. 
Designed and constructed by Encompass Ltd., Sun Serenity is a shining example of West Indies contemporary architecture. The villa is positioned directly upon the turquoise blue waters and sun-kissed powder sand beaches of Cayman Kai at Rum Point and is recognized as one of Grand Cayman's most extraordinary and highly sought luxury vacation rental villas.
The Decorators Unlimited has been an international leader in luxury interior design since 1985.
Over the past decade, we have completed more than 40 projects in the Cayman Islands, including the award-winning Sun Serenity, Rum Pointe Residences, Fin Development, Black Urchin, and the Cumber Residences.  In addition, we provided interior design services for Dart's VistaBlue Tower in South Florida. 
A short flight away from our South Florida headquarters, The Cayman Islands have become our new backyard.
Vice President Jason Lynn explains how Decorators Unlimited takes international projects from start to finish.

Senior Interior Designer for Sun Serenity: Jack Lonetto

A special thank you to our partner, Encompass Ltd., for sharing the beautiful footage highlighted in this video.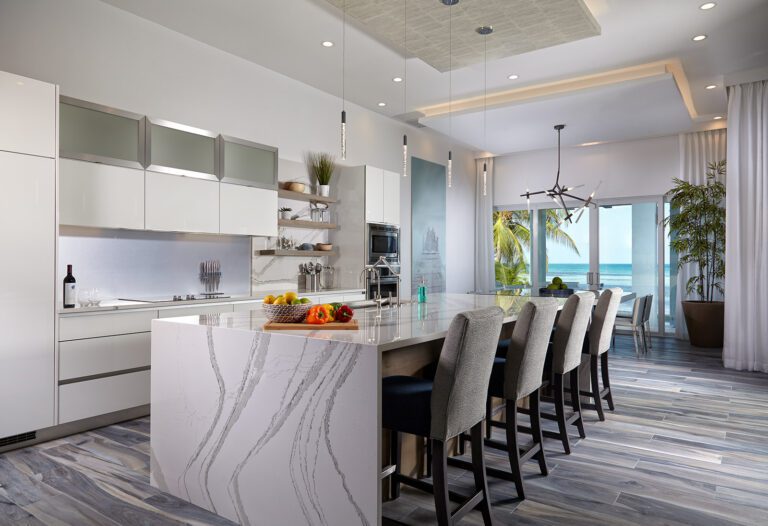 With transitional and modern designs being two of the most desired design styles today, it is no surprise these have also carried themselves over into Caribbean interior design, specifically Cayman interior design.
Read More »
We look forward to helping you design the home of your dreams.